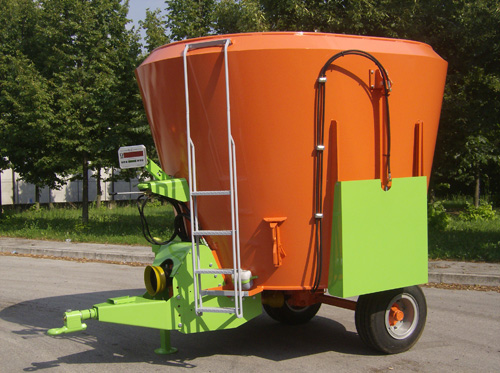 Feed Mixing Weighing System applied on the Feed Mixing Wagons for measuring ingredients weights and supplying good batching results for feed production and distribution processes in the farms. Wide working temperature range helps to working of system along all weather conditions and even hot and cold climate conditions. All equipment specifications supply efficient and long term usage for harsh working environment. There are wide ranges weighing capacities from 2 tons to 10 tons that support all needs from 3 m³ to 26 m³ capacity feed mixing wagons. Standard version indicators support basic needs of feed production facilities with their ration functions. In addition to this high capability professional indicators serve high tech functions for supporting complex needs of farms for automation, data transfer, reporting facilities etc. with new wireless, RF, GPRS etc. technologies.
Poultry Weighing System supports breeders and broiler poultry farm needs with weighing of chickens and feeds. For broiler feeding chickens weights will be trace by Chicken Scales. Electronic weighing and batching systems for Breeder chicken farms serve to feed supplying process with weighing of feed silos or hopper scales. Controlled feeding with electronic scale system supply efficient feeding rates even for males and females separately in the cages. All equipment are durable for long term reliability.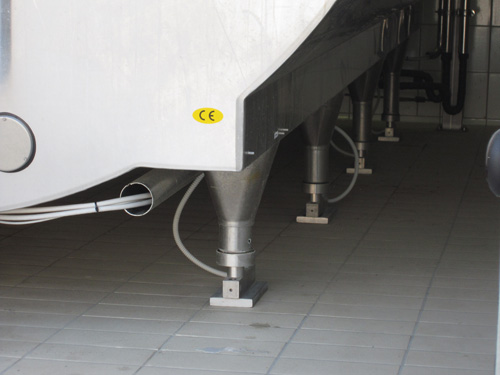 Milk Tank Weighing System can measure milk amount both mass and volume in Milk Cooling Tanks and it support all needs for wide range capacities from 250 lt to 30000 lt and 4 to 16 leg milk tanks. It convert weight result to volume and indicates simultaneously. System can be easily calibrate without needs of reference weights with electronic calibration. Thanks to special load cell Mounting Accessories it will mount on all type of milk tanks practically within a short time. Load Cells are hermetically sealed against wet environments.